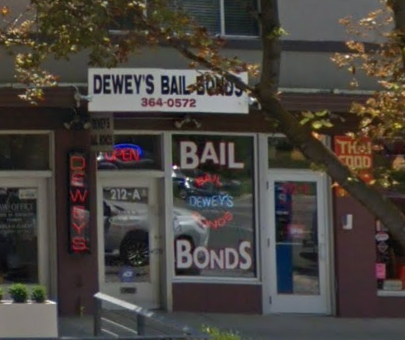 We at Dewey's Bail Bonds are dedicated to providing the fastest, most courteous, and knowledgeable bail service possible. On top of being established in 1950, our office has over 85 years of combined experience in the bail industry. Responsible for thousands of bonded releases from county jails, our bail agents and partners play a vital role in law making and the policing of the bail industry as a whole. Dewey's owners have both served as chairman of the Utah Bail Bond Oversight Board and sat on the board of The Utah Association of Professional Bondsmen and Agents.
Throughout our history, our clients have been treated in a manner that leaves a calming sense in the shadow of a stressful situation. After release from incarceration, Dewey's staff strives to assist with the judicial process, including scheduling court hearings and providing attorney referrals. We make the bail process as easy and painless as possible, while ensuring the fastest release for your friends, family, and co-workers. We know that anytime in jail is too much time and we continually make every effort to dispatch agents and post bail bonds as soon as readily possible.
If there are bail related questions you can bet our office has the answer and solution. Our relationship with county, city, and district courts is impeccable and we know the ins and outs of all county jail facilities.
As a family run business, Dewey's third generation bail agents answer our phones and meet with you, the client, on a personal level. We will go the extra mile to explain the bail process and make certain that the incarcerated are released as quickly as possible. Remember, you can always "Get Loose" with Dewey's Bail Bonds.
This site is dedicated to the late Dewey Sanone, John Sanone, and Joe Cannell. Without them this would not be possible. DS